Hermitage of Our Lady of Coronada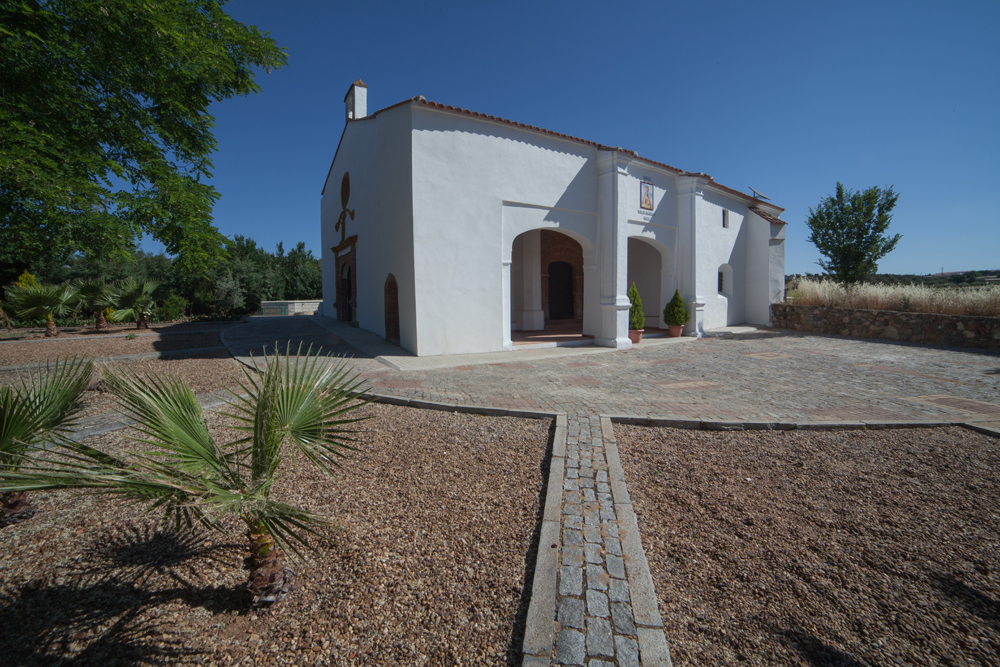 Dated in the fourteenth century, this hermitage is in a sober yet beautiful style, is well conserved and maintains its original structure.
Built with stone and bricks, it is the only one of its type that is still left, out of eight that the Order of Santiago possessed in the town (The Martyrs, Santiago, St Anton, St Mark, St Julia, St Blas and Our Lady of Los Castillejos). It is therefore living evidence of much of our history.
Its nave is divided into four sections by transverse arches, with a first porch at the entrance on the west. Only fourteen churches in Lower Extremadura possessed a sacristy. This one was built when a new porch was constructed in 1550. Together with its privileged position near the Castle of the Command, this contributed to the fame of the hermitage in its day.
The outside of the hermitage was a kind of ambulatory as a small niche can be seen in the apse, which would surely have held a small image of Our Lady of Coronada.
Visitors to the Hermitage of Our Lady of Coronada will be amazed not only by the historical-artistic monument but also by the beauty of its natural setting.
History, nature and Marian devotion are combined to perfection in a place to be enjoyed.
Visits:
Free guided visits if reserved in advance at the Town Hall.
Free entry to the monument every day from 16.00 to 18.00 (winter) and from 19.00 to 21.00 (summer).