The route passport is a freely available personal document for accreditation purposes which certifies that the holder is touring the Ruta Vía de la Plata and enables discounts to be obtained from affiliated businesses.
A hard copy of the passport can be obtained at the tourist offices of those municipalities who are members of our association, or via the website.
Getting your passport stamped allows you to win guaranteed prizes and take part in draws.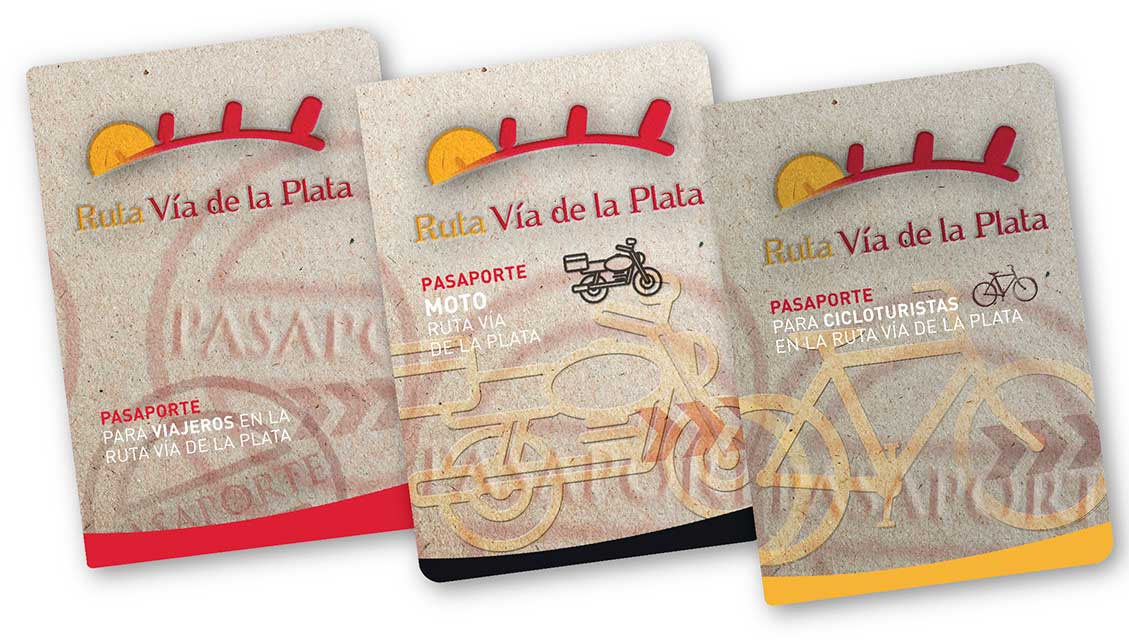 In May 2022, the Passport was launched in digital format. A new, free app for mobile devices available for downloading for both Android (Google Play) and iOS (Apple Store) systems.
Those who have the passport in its printed version may request changing to the digital version (travelers will retain the stamps they already have). Those who prefer to continue requesting the paper version will be able to do so. Both will coexist (the printed passport will not disappear) and travelers may also combine them, that is to say, travelers will be able to use their printed or digital passports indistinctly, depending on whichever they prefer or find more convenient at any given time.
The passport can be stamped at the town halls and tourist offices which are members of the Cooperation Network of Towns along the Ruta Vía de la Plata (see list at the end of the passport).
The passport does not expire.
The Passport provides a variety of discounts and/or gratuities applicable only to passport holders.
NOTE: All discounts are subject to availability, DIRECTLY booking in advance with each of the participating companies and letting them know that you are a Passport holder.
Prizes
An annual draw is held every year, at the end of January, which is open to all those persons with at least 10 stamps in their passport.
All prizes must be enjoyed during the year in which they were obtained.
Prizes are indivisible and may not be exchanged for cash in any case whatsoever.
It is necessary to send the original and/or copy to:
Postal address: Red de Cooperación de Ciudades en la Ruta de la Plata. Edificio Casa Paquet. Plaza Fermín García Bernardo, s/n. 33201 Gijón
Email: info@rutadelaplata.com
Whatsapp: +34 669 748 506