The route passport is a freely available personal document for accreditation purposes which certifies that the holder is touring the Via de la Plata Route and enables discounts to be obtained from affiliated businesses.
A hard copy of the passport can be obtained at the tourist offices of those municipalities who are members of our association, or via the website.
Getting your passport stamped allows you to win guaranteed prizes and take part in draws.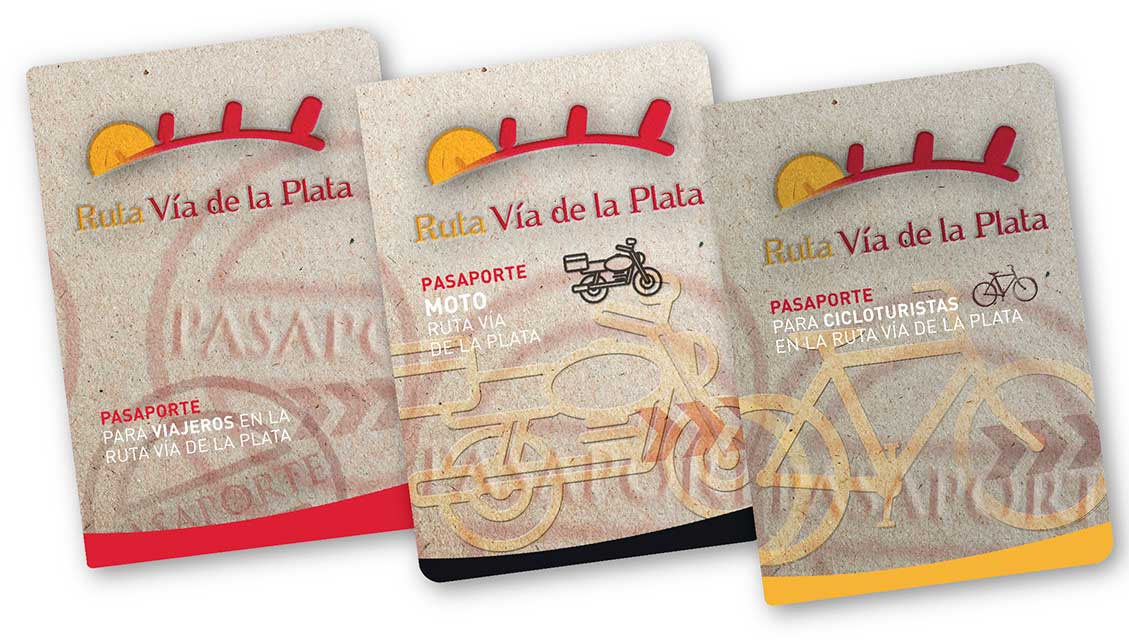 En mayo de 2022 se lanzó el Pasaporte en formato digital. Una nueva aplicación para dispositivos móviles (app) gratuita y disponible para su descarga tanto para sistemas Android (Google Play) como para sistemas iOS (Apple Store).
Quienes tengan el pasaporte en su versión impresa podrán solicitar el cambio a la versión digital (el viajero conservará los sellos que ya tiene); y quienes prefieran seguir solicitando la versión en papel, podrán hacerlo. Ambos convivirán (el pasaporte impreso no desaparecerá) y, además, su uso se podrá combinar. Es decir, el viajero podrá utilizar indistintamente, según prefiera o le resulte más cómodo su pasaporte en versión impresa o en versión digital.
El pasaporte se puede sellar en los ayuntamientos y oficinas de turismo adheridas a la Red de Cooperación de Ciudades en la Ruta de la Plata (ver listado al final del pasaporte).
The passport does not expire.
The Passport provides a variety of discounts and/or gratuities applicable only to passport holders.
NOTE: All discounts are subject to availability, DIRECTLY booking in advance with each of the participating companies and letting them know that you are a Passport holder.
Prizes
An annual draw is held every year, at the end of January, which is open to all those persons with at least 10 stamps in their passport.
All prizes must be enjoyed during the year in which they were obtained.
Prizes are indivisible and may not be exchanged for cash in any case whatsoever.
It is necessary to send the original and/or copy to:
Postal address: Red de Cooperación de Ciudades en la Ruta de la Plata. Edificio Casa Paquet. Plaza Fermín García Bernardo, s/n. 33201 Gijón
Email: info@rutadelaplata.com
Whatsapp: +34 626 967 638