More and more bikers are taking the N-630… do you feel like discovering it?
If you are planning to travel along the Ruta Vía de la Plata, we offer you several completely free publications that will help you when preparing your motorcycle trip.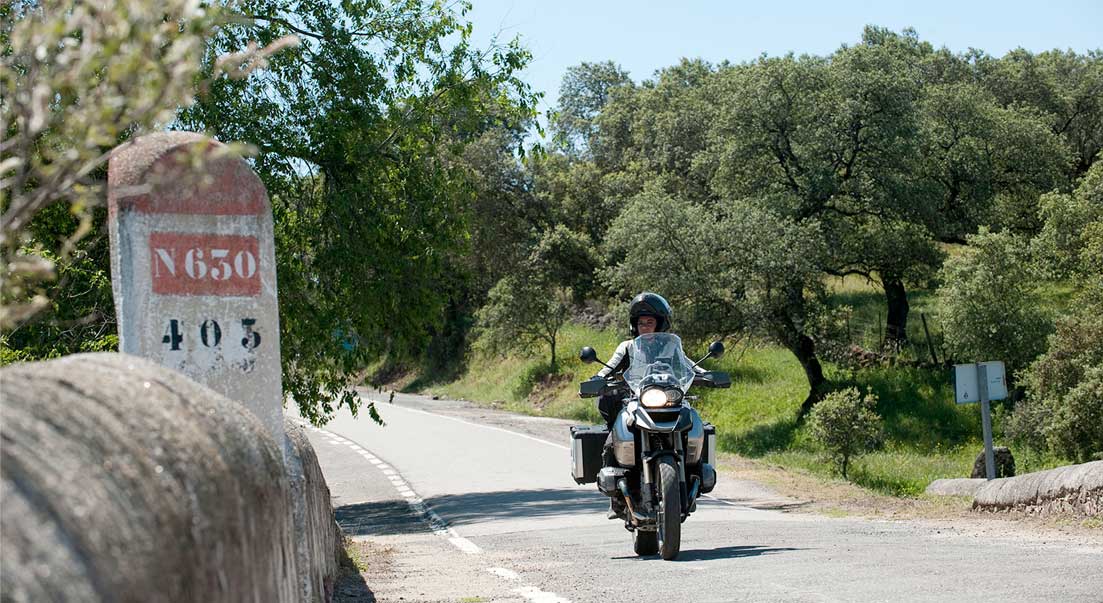 THE ROUTE BY AUTONOMOUS COMMUNITIES
One of the major attractions of the Route is that it admits numerous variants, as there are many attractive destinations and spots for those travelling by motorbike or scooter. Our proposals are intended to serve as your starting point, bringing together places and resources that we consider very interesting on the same route… but don't forget to keep your GUIDE at hand so as not to lose out on any detail along the Route!
TRACK Andalucía
TRACK Extremadura
TRACK Castilla y León
TRACK Asturias
If you would like complement this specific information with other generic guidebooks and maps on the Route, we invite you to check out the online publications you can find here.