Los Ríos (Rivers) Route By car and bicycle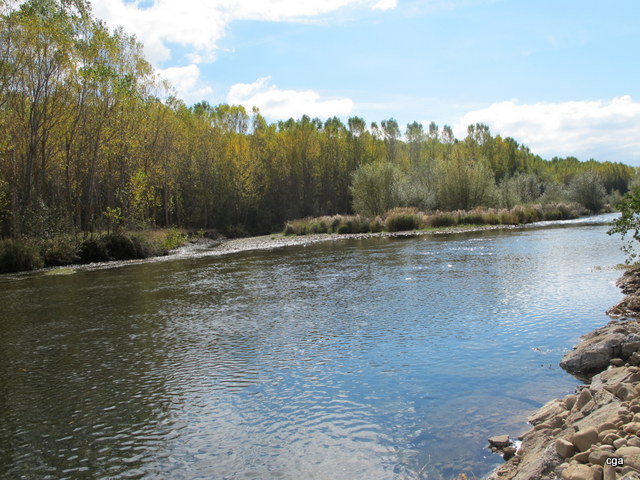 The route that we propose follows the riverbed of La Bañeza rivers and starts Órbigo down to take us to the Roman bridges of Cebrones del Río and Vizana, ending the route at Alija del Infantado. El Tuerto, with that unique milestone that is the Church of Santa Colomba de la Vega with its Mudejar coffering, the altarpiece of Huerga de Garaballes, by some outstanding pupil of Becerra, and the vitality full of Santibáñez de la Isla traditions.
Do not forget the Duerna route, with its pre-Roman hill forts and the unparalleled high spots of Priaranza almost on Teleno hillside.
Also in it, Destriana, with echoes of León monarchy. In Jamúz route, do not forget Jiménez pottery centre, the castles of Villanueva and Quintana del Marco.
The Eria, finally, having its source in La Cabrera, in whose way we will meet villages such as Castrocalbón or San Esteban de Nogales.