Parish Church of Our Lady of the Way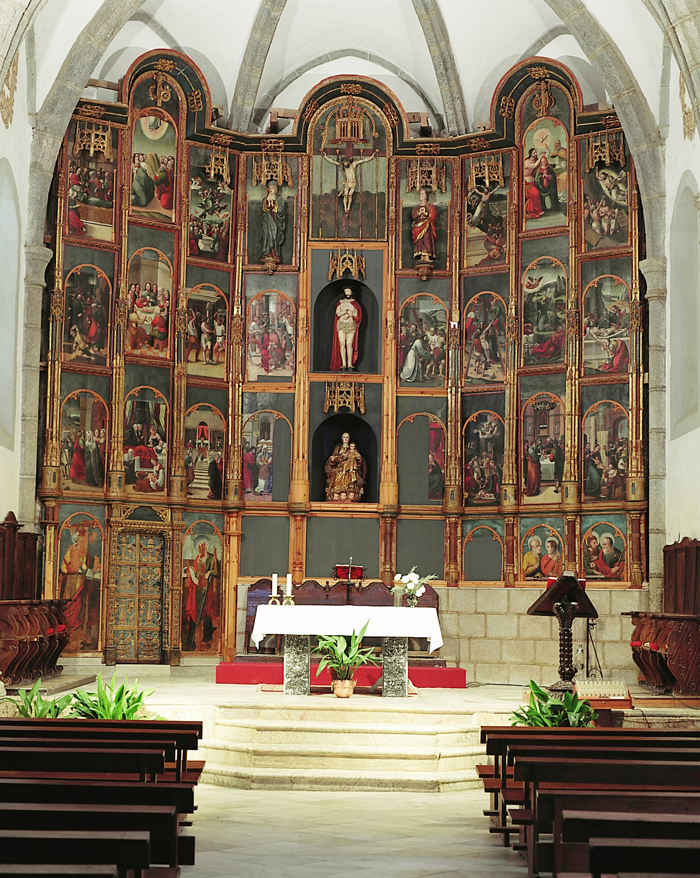 This church belonged to the Order of Santiago, like the Castle of the Command, the House of the Command (now the Interpretation Centre for the Roman city of Contributa Iulia, and the Hermitage of Our Lady of Coronada. Its three porches in a plateresque and neo-classic style are particularly striking.
Its altarpiece is one of the great works carried out in Extremadura in about 1540 by Estacio of Brussels, and holds a carving of Our Lady of the Way, to whom the church is dedicated. The altarpiece is 9m wide and 8.5m high and is formed by three pieces that unfold like a triptych. It has a total of nine sections all of equal width apart from the central one which breaks the horizontal pattern, and three levels.
The font is in a Gothic style, and the choir and numerous carvings and images complete the points of interest inside the church.
Visits:
Free entry to the church from 9.00 to 14.00 (Monday to Saturday) and from 9.00 to 13.00 on Sunday.
Free guided visits if reserved in advance at the Town Hall.