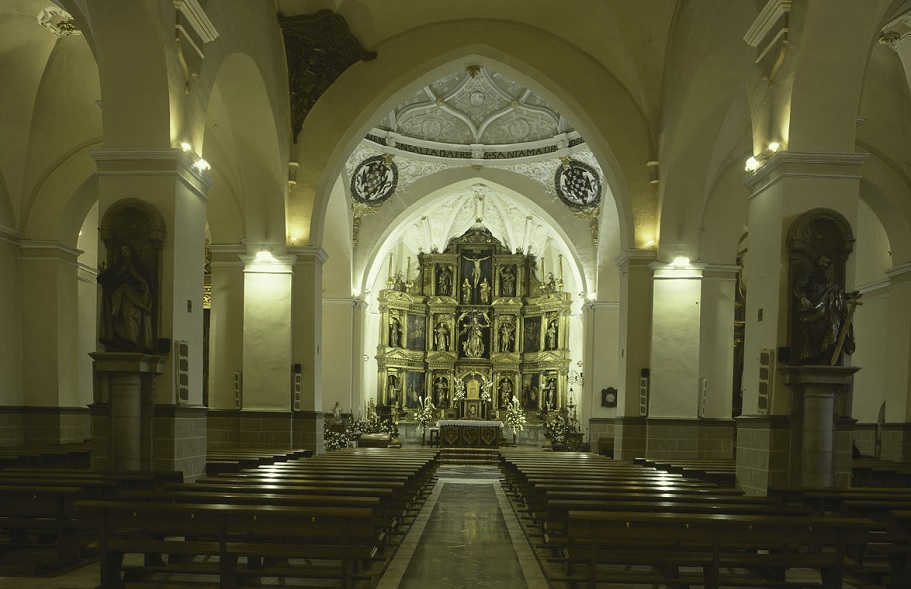 Of late Gothic-Renaissance style, its construction is specifically in 1532, under the patronage of the Bazáns, lords of La Bañeza. The building underwent major renovations in the seventeenth and eighteenth centuries, a period during which the tower was also built.
It has a basilican plan with three entrances and a magnificent altarpiece of 1644, of the renowned La Bañeza-born sculptor Francisco de Rivera, in which, as a curiosity, it is possible to see the first known representation in sculpture of San Juan de la Cruz.
The vault of the present church is false and hides a coffering, of the mid-sixteenth century and of Renaissance-Mudejar style, which is on it adjacent to the inside of the roof.
In the Chapel of La Piedad, the best work of art in the city is exhibited: La Piedad (Pietà) sculpture group, a work documented by Gregorio Fernández and made in 1628.
Some other sculptures of the school of this same artist can also be seen in the temple.
Plaza Mayor, s/n.
+34 987 641 419