" La Bañeza" Grand Prix Motorcycle Racing
Eventos Culturales
Agosto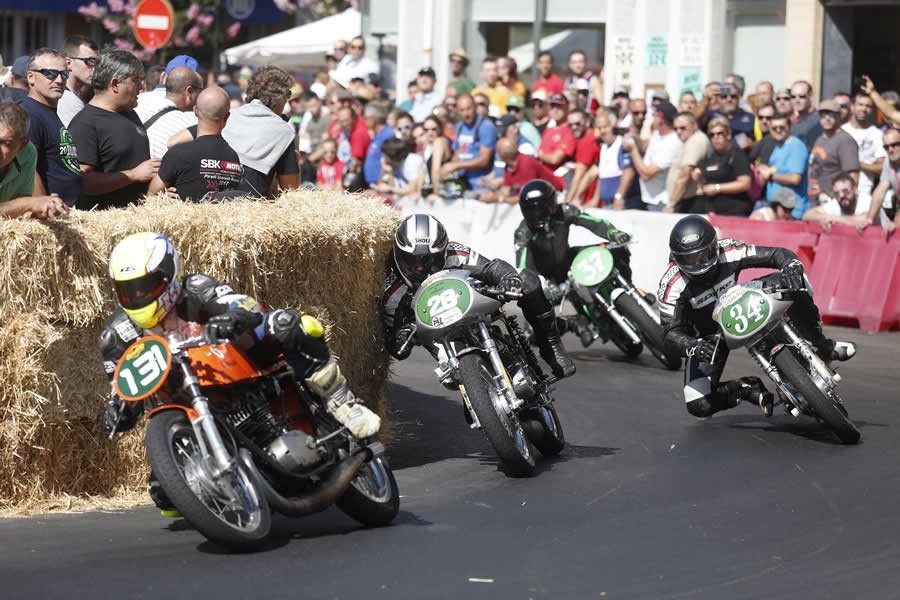 This race is not like the ones we see on TV. It is probably the classic motorcycle race in a street circuit with the longest-established tradition of the Iberian Peninsula.
It is a race like the ones of yesteryear where the worlds of motorcycle and races can be fully experienced in their purest essence, savouring them closely, as they were in the 60s and 70s. Here the pits are on the streets parallel to the finish line, and are of free access. We can walk around to see how mechanics prepare the motorbikes or riders put on their racesuits and concentrate to leave the circuit.
Spectators lining the track vibrate with the emotion of watching riders run just a few centimetres away. Only the straw bales that are situated in the most dangerous curves separate spectators from motorcycles. We can also move freely around the circuit and see how riders take the different curves in each of the four categories: Classic races for 2 strokes and 4 strokes, pre GP and GP 125.
Renowned riders have taken part in it such as Morente, Marcelino Garcia, Benjamin Grau, Victor Palomo, Ricardo Tormo, Ramón Torres, Champi Herreros, Jorge Martínez Aspar, Angel Nieto … And among the latter, paradoxically, a legend : Phil Read.